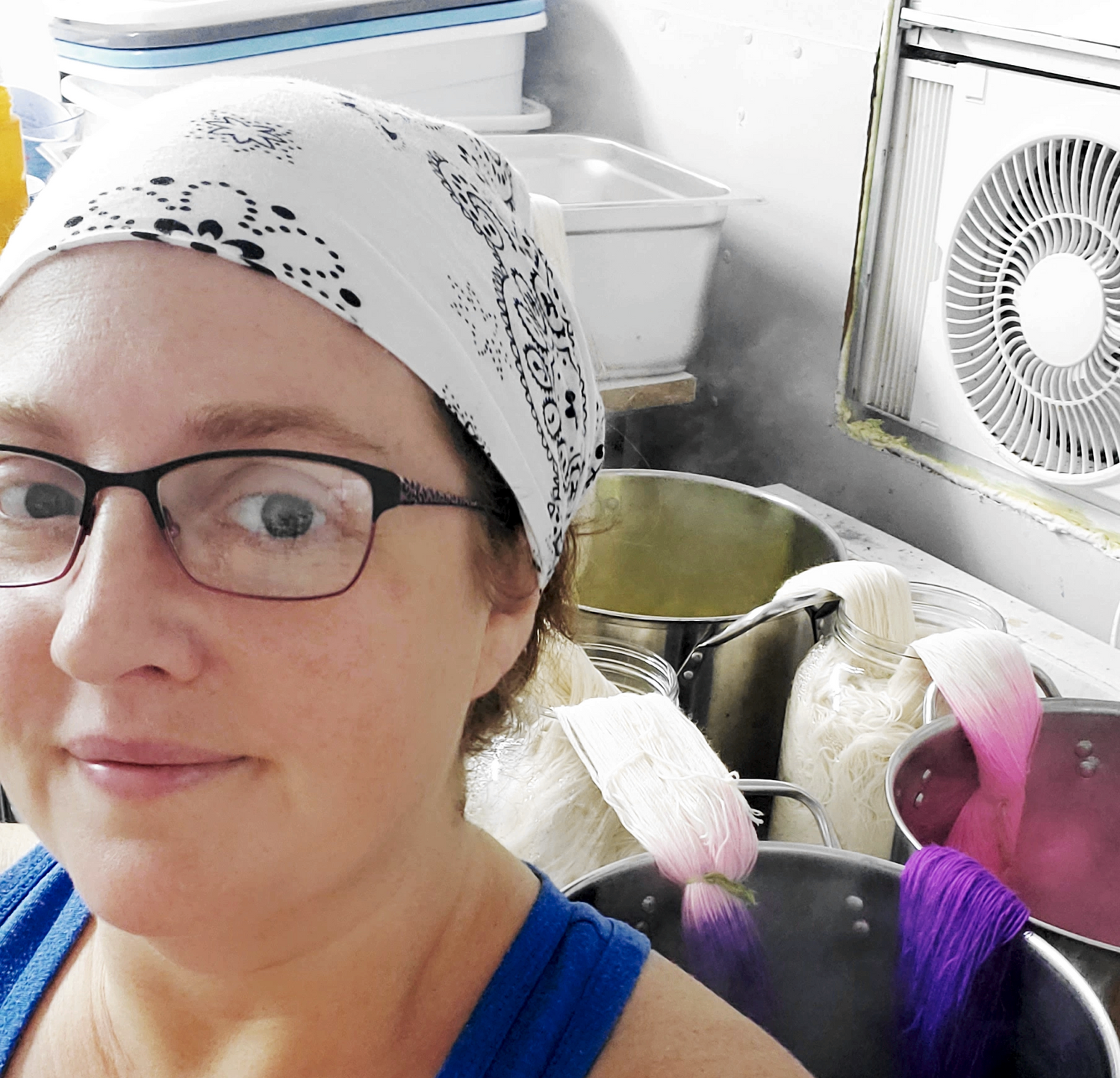 Welcome to Hinkston Handmade
So what's with the name change?
In 2021 My husband and I had the opportunity to purchase a piece of property we had been watching since the beginning of our marriage. There are 50 rolling acres, a brick house and a barn. The property borders on Hinkston Creek, a 70 mile waterway. It's been a coming home as the property is diagional the home my husband grew up in and lived for 20 years. Several generations of his family grew up on that same road but never owned any of the land they lived on, they were tennate farmers or renters, raising tobacco, hay and cattle. It's such an honor and a priveledge to have this opportunity.
Learn more about the yarns we offer
About some changes you'll see
I am bringing in several new yarn bases. I am very excited about bringing them on board. I would like to see the wool industry grow here in the States. I will be doing what I can to provide yarns that are composed of fibers ethically grown and processed on American soil. There are still a few gaps in my product line that will be filled with fibers from Great Britan, Canada and a little from Peru.
In the coming weeks I will be dyeing up the last of my old bases in unique, whimsical, one of a kind colorways. because, let's face it, who couldn't use a little more fun!!
Lastly I'd like to say a huge THANK YOU to all of my dedicated customers who stuck with me throughout the years. Having excelent people by my side through it all has meant more to me than I can ever express. So here's to the future and all the adventure that will come!